Layne Thomas Staley
, (22 de agosto de 1967 - † 5 de abril de 2002), nacido en Kirkland, Washington, Estados Unidos, fue el
vocalista de Alice in Chains, una de las cuatro bandas más importantes del movimiento grunge en Seattle. También fue vocalista de la banda Mad Season junto con otros grandes músicos de la escena grunge.
Layne empezó tocando la batería a los 12 años de edad, y tocó en varias bandas de Hair Metal siempre con inspiraciones a ser vocalista. Cambió su batería por un micrófono y un delay. Junto con Jerry Cantrell en 1987 formaron Alice in Chains. Originalmente una banda de hair metal pero adquirieron rápidamente influencias del heavy metal y de la escena grunge de Seattle.
Como muchos otros músicos de la escena grunge, Layne se relacionó con la heroína. En los años 90, Layne se encontraba luchando contra su adicción. En el álbum Dirt mostró su preocupación en temas como "Sickman" (Hombre enfermo) y "Dirt" (Basura). Cantrell contribuyó con las letras cuya temática eran pensamientos de él acerca de la muerte. El tema "Would?" en particular, habla de la muerte de Andrew Wood, cantante de Mother Love Bone que murió de sobredosis de heroína.
Alice in Chains no realizó el tour de promoción de su álbum Jar of Flies y los rumores de la adicción de Layne se difundieron. Se había producido un hiato entre ellos que resultó en su reagrupación para grabar el álbum Alice in Chains que salió a la venta en el año 1995. Para acompañar el disco, la banda sacó a la venta un vídeo casero, The Nona Tapes, en donde se burlan de los rumores acerca de la adicción de Layne (muchas fuentes habían anunciado la muerte de Layne durante el descanso de la banda). Pero otro lapso llego y falló el tour que se había planeado en favor del álbum. Después de la muerte de su novia en 1
996, Layne se marginaba cada vez más. El último disco de Alice in Chains fue el MTV Unplugged.
El 19 de Abril del 2002, Layne fue encontrado muerto en su casa. Habían pasado dos semanas desde que había ingerido un cóctel de heroína y cocaína. Tenía tan solo 34 años. Otro ídolo del Grunge había fallecido. Su cuerpo estaba rodeado de drogas, ya descompuesto y se le reconoció luego de comprobar el registro de su dentadura. Su amigo y colega Jerry Cantrell, quien quiso mantenerse en contacto con él, dedicó su disco solista Degradation Trip que salió en Junio del 2002 a la memoria de Layne. Curiosamente Layne Staley murió justo ocho años después que Kurt Cobain.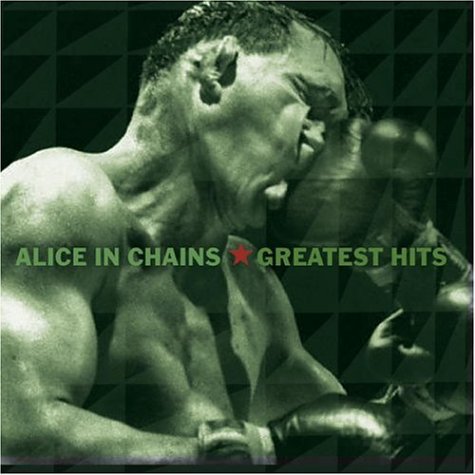 Tracks:
1. Man In The Box
2. Them Bones
3. Rooster
4. Angry Chair
5. Would?
6. No Excuses
7. I Stay Away
8. Grind
9. Heaven Beside You
10. Again
Enlace de descarga
Tracks:
1. Suffragette City
2. Bleed the Freak
3. Social Parasite
4. We Die Young
5. Chemical Addiction
6. Sunshine
7. King of the Kats
8. The Real Thing
9. Killing Yourself
10. Sea of Sorrow
11. I Can't Remember
12. Queen of the Rodeo
13. Empty
14. Would?
15. Angry Chair
16. Dam That River
17. Them Bones
18. Junkhead
19. Rooster
20. Nutshell
Enlace de descarga
The Essential Alice in Chains (2006)
Tracks:
CD 1
1. We Die Young
2. Man In The Box
3. Sea Of Sorrow
4. Love, Hate, Love
5. Am I Inside
6. Brother
7. Got Me Wrong
8. Right Turn
9. Rain When I Die
10. Them Bones
11. Angry Chair
12. Dam That River
13. Dirt
14. God Smack
15. Hate To Feel
16. Rooster
CD 2
1. No Excuses
2. I Stay Away
3. What The Hell Have I (Remix)
4. A Little Bitter (Remix)
5. Grind
6. Heaven Beside you
7. Again
8. Over Now (Unplugged Version)
9. Nutshell (Unplugged Version)
10. Get Born Again
11. Died
12. Would?
Enlace de descarga
PASS: 2000mustangs.dl.am