Franz Ferdinand
Es una banda de rock indie y garage rock formada en Glasgow (Escocia) en 2001, cargada de influencias del punk y art-rock. Aquí les dejo su segundo album.
You Could Have It So Much Better (2005)
Tracks:
1. The Fallen
2. Do You Want To
3. This Boy
4. Walk Away
5. Evil And A Heathen
6. You're The Reason I'm Leaving
7. Eleanor, Put Your Boots On
8. Well, That Was Easy
9. What You Meant
10. I'm Your Villain
11. You Could Have It So Much Better
12. Fade Together
13. Outsiders
Link de descarga
Pass: www.chilewarez.org
Kula Shaker

Esta banda que cada vez va innovando más sonidos en la escena del Indie rock, tiene una potencia muy grande, y que ha influenciado a muchos grupos, de su selecta discografia les dejo este album.
Peasants, Pigs & Astronauts (1999)
Tracks:
01 Great Hosannah
02 Mystical Machine Gun
03 S.O.S
04 Radhe Radhe
05 I'm Still Here
06 Shower Your Love
07 108 Battles (Of The Mind)
08 Sound Of Drums
09 Timeworm
10 Last Farewell
11 Golden Avatar
12 Namami Nanda-Nandana
Link de descarga
The Killers
Banda de rock indie, originaria de Las Vegas, Estados Unidos. Fue formada en 2002 después de que Brandon Flowers viera un recital de Oasis en el hotel Hard Rock, en abril de ese año. Su primer disco, "Hot Fuss" es un éxito internacional. En octubre de 2006 lanzaron su segundo álbum, "Sam's Town", aquí les dejo el exitazo de la banda.
Tracks:
1. Jenny Was A Friend Of Mine
2. Mr. Brightside
3. Smile Like You Mean It
4. Somebody Told Me
5. All These Things That I've Done
6. Andy, You're A Star
7. On Top
8. Change Your Mind
9. Believe Me Natalie
10. Midnight Show
11. Everything Will Be Alright
Link de descarga
Password:
InfernoDragonX
Interpol
Es una banda neoyorquina de rock indie formada en 1998, estilo retro-rock o revival rock. Interpol tiene un estilo de rock oscuro, de raíces claramente ochenteras, a caballo entre el pop plúmbeo y existencialista de los ingleses Joy Division y Bauhaus y la vertiente más sucia del rock independiente americano de Sonic Youth, Dinosaur Jr.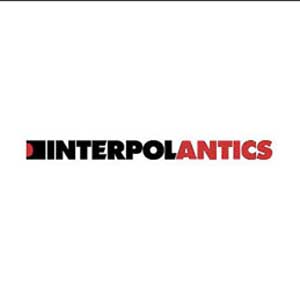 Tracks:
1. Next Exit
2. Evil
3. Narc
4. Take You On A Cruise
5. Slow Hands
6. Not Even Jail
7. Public Pervert
8. C'mere
9. Length Of Love
10. A Time To Be So Small
Link de descarga
Pass: www.Downloadwire.aditroad.com
Arctic Monkeys
Son una banda de indie rock procedente de High Green, un barrio de Sheffield, Inglaterra. Sus primeros dos sencillos, "I Bet You Look Good On the Dancefloor" y "When The Sun Goes Down", fueron directos al número 1 de la lista de singles del Reino Unido, y el álbum de debut de la banda, Whatever People Say I Am, That's What I'm Not, tiene el record como el álbum de debut más vendido en sus primeras semanas en el Reino Unido, superando al Definitely Maybe, disco de debut de los legendarios Oasis.
Whatever People Say I Am, That's What I'm Not (2006)


Tracks:
The View from the Afternoon
I Bet You Look Good on the Dancefloor
Fake Tales of San Francisco
Dancing Shoes
You Probably Couldn't See for the Lights But You Were Staring Straight at Me
Still Take You Home
Riot Van
Red Light Indicates Doors Are Secured
Mardy Bum
Perhaps Vampires Is a Bit Strong But…
When the Sun Goes Down
From the Ritz to the Rubble
A Certain Romance
Link de descarga
Kings Of Leon
Es una agrupación musical que toca una mezcla entre el Southern rock y el garage rock. Nacida en Mt. Juliet en Tennesse, en los Estados Unidos, está compuesta por tres hermanos y un primo.
Youth And Young Manhood (2004)


Tracks:
01. Talihina Sky
02. Red Morning Light
03. Happy Alone
04. Wasted Time
05. Joe's Head
06. Trani
07. California Waiting
08. Spiral Staircase
09. Molly's Chambers
10. Genius
11. Dusty
12. Holy Roller Novocaine
Link de descarga
Pass: glycy
Es una banda de rock alternativo proveniente de Los Angeles, Estados Unidos, y liderada por Rivers Cuomo. Se formaron el Día de San Valentín de 1992 y hasta la fecha han publicado 5 álbumes de estudio, y han vendido 10 millones de discos en EE.UU.
Make Believe [Japanase Edition] (2007)
Tracks:
01. Beverly Hills [03:16]
02. Perfect Situation [04:15]
03. This Is Such A Pity [03:24]
04. Hold Me [04:23]
05. Peace [03:54]
06. We Are All On Drugs [03:35]
07. The Damage In Your Heart [04:03]
08. Pardon Me [04:16]
09. My Best Friend [02:48]
10. The Other Way [03:17]
11. Freak Me Out [03:27]
12. Haunt You Every Day [04:38]
13. Butterfly (Live) (Bonus Track) [03:57]
14. Island In The Sun (Live) (Bonus Track) [03:55]
15. Burndt Jamb (Live) (Bonus Track) [04:25]
Link de descarga