Helloween es un grupo alemán de Heavy Metal/Power Metal clásico fundada a principios de los 80.

Primeros días: la furia del Power Metal
La banda se forma en 1978, con Kai Hansen y Piet Sielck. En aquel entonces, se llamaba Gentry. Cerca de 1981, cambia de nombre a Second Hell, y recluta al baterista Ingo Schwichtenberg y al bajista Markus Großkopf, quien a la vez tocaba en la banda Traumschiff. Luego, Sielck se va de la agrupación para convertirse en ingeniero de sonido y productor discográfico, a la vez que Second Hell cambia su nombre a Iron Fist. El guitarrista Michael Weikath, quien estaba tocando en la banda Powerfool, intenta convencer a Kai para ques e una a su banda, pero todo terminó con Weikath incorporándose a Iron Fist. Para 1984 Iron Fist cambió definitivamente de nombre a Helloween, firmó un contrato con Noise Records, y grabó dos canciones para un recopilatorio del sello, denominado "Death Metal". Los dos temas incluídos fueron "Oernst Of Life", cuya autoría pertenece a Weikath, y "Metal invaders", de Hansen. Ambos fueron incluidos en futuros álbumes de la banda.

En 1985 Helloween grabó su primer álbum, un mini-LP autotitulado que contenía 5 temas. El mini-LP tuvo muchísimo éxito, y durante este mismo año, el entonces cuarteto grabó y lanzó su primer álbum, titulado "Walls of Jericho". Sin embargo, durante el siguiente tour, llegó a ser obvio que Hansen tenía dificultades para cantar y tocar la guitarra al mismo tiempo. La última aparición de Kai como cantante principal de la banda fue en 1986 con el single "Judas", que contenía la canción del mismo nombre y algunos temas en directo. Tras la dificultad de Hansen para tocar la guitarra y cantar a la vez, además de sus constantes problemas con su voz, surgió la idea de incluir a un quinto integrante. Entonces, Helloween empezó a buscar un nuevo cantante. Su primera opción era reclutar a Ralf Scheepers del grupo "Tyran Pace", sin embargo, ante su negativa, la banda terminó por reclutar a un joven de 18 años de una pequeña banda local conocida como "III Prophecy", Michael Kiske.


Alineación Clásica: La saga de los Keeper
Con el nuevo y joven cantante de 18 años, una mezcla entre el fraseo expresivo y enfático de Dio, el timbre y calidad de un Robert Plant, más el carisma y simpatía de Elvis Presley, grabaron su siguiente álbum, la primera parte del que seria considerado uno de los registros más importante del Power Metal y el Epic Rock de la historia del metal: Keeper Of The Seven Keys Part 1 en 1987. En este disco se rescata la experiencia metalera de los dos álbumes anteriores, además de contener el sonido melódico y épico que aportaba la extraordinaria voz de Michael Kiske y donde Kai Hansen pudo concentrarse exclusivamente en la composición, arreglos y ejecución de la guitarra junto a Michael Weikath. Con este trabajo y sus presentaciones en vivo, Helloween rápidamente se convirtió en la banda de mayor éxito de Europa de aquél entonces, sabiendo conquistar a un afiatado séquito de fans.

En 1988 Helloween grabó la segunda parte de su saga épica, Keeper Of The Seven Keys Part 2, el cual llegaría a ser la punta de lanza para los mercados internacionales. Este disco es considerado como uno de los pilares fundamentales en la escena del metal más melódico y experimental, y un referente para el que más tarde sería denominado Metal Progresivo. Keeper 2 llegó inclusive a un mayor éxito que su antecesor, siendo el álbum más vendido de la historia del grupo, gracias a temas clásicos como "I Want Out" o "Eagle Fly Free", con el cual Helloween se dio a conocer en los Estados Unidos y el resto del mundo.

A pesar de su éxito, Keeper 2 trajo consigo una carga pesada para "la calabaza". El descontento creciente de Kai Hansen por las presiones y los arreglos contractuales con el sello Noise Records, además del nuevo sonido (más melódico y comercial) que estaba tomando la banda por aquel entonces, a contramano del deseo de Kiske y Weikath de experimentar aun más allá del las posibilidades del Metal, llevo a Hansen a tomar la difícil decisión de abandonar la banda luego de la gira por Europa. Tras colaborar con Blind Guardian, toma la decisión junto al vocalista Ralf Scheppers de formar una nueva banda, más cerca al Power Metal, con el nombre de Gamma Ray.

Tras un receso de dos años y muchas especulaciones con respecto al futuro de la banda, Helloween decide continuar finalmente sin su ex-guitarrista, quien es sustituido por el destacado guitarrista del grupo Rampage, Roland Grapow, quien ya había acompañado a la banda durante la segunda parte de la gira del Keeper 2 por Estados Unidos. Con esta nueva alineación, y pese al enorme éxito que significo sus dos álbumes anteriores, Helloween continuaba debatiéndose ente sobrevivir y la disolución.


Kiske toma el control: el Lado Melódico del Metal

Luego de cierta inestabilidad, Michael Kiske puso como condición de su permanencia en la banda el tomar parte activa en la composición de los temas para el que sería el próximo álbum junto a Helloween. El resultado sería un álbum mucho más melódico que los anteriores: Pink Bubbles Go Ape, matizado por algunos pasajes que recordaban el antiguo derrotero de la banda en la escena del Metal. Pese al enfoque comercial del álbum, no tuvo el éxito esperado y comenzaron los problemas nuevamente con el sello discográfico y entre los mismos integrantes de la banda. Es así como Michael Weikath, decepcionado con el giro que había dado la banda, intenta reorganizar Helloween, invitando a los ensayos al vocalista de Pink Cream 69 Andi Deris quien declina la oferta ante la propuesta de reemplazar a Kiske.

En 1993, con la misma alineación del disco anterior, pero esta vez con influencias del pop, el jazz, el blues, y hasta el rock progresivo, lanzaron Chameleon. Este disco mostraba a la banda en una faceta más míscelánea y aun más alejada del metal que el ya comercial álbum anterior. Pese a su extraordinaria calidad y originalidad, este disco hizo que gran parte de sus fans, acostumbrados a un metal más pesado, los abandonaran. En el álbum se podían encontrar temas de gran originalidad y desarrollo musical como When The Sinner, Windmill, Step Out Of Hell, entre otros, que iban más allá del tradicional sonido metalero de las bandas de la época, mezclando los ya tradicionales arreglos metaleros junto con una orquesta de cámara, anticipando en cierta medida el sonido sinfónico y progresivo de otras bandas herederas del trabajo de Helloween de la segunda mitad de la década del 90 como Rhapsody, Stratovarius o Sonata Arctica: un sonido fresco, atrevido, lleno de pasajes que oscilaban entre un agudo sentido del humor y autocrítica, una verdadera declaración de principios sobre las creencias más intimas de cada uno de sus integrantes.

Sin embargo, la gira promocional solo sirvió para agudizar los conflictos personales entre los integrantes de la banda, hasta que finalmente el baterista Ingo Schwichtenberg cayó gravemente enfermo, (debido a una declarada esquizofrenia complicada por una dependencia a las drogas duras durante los últimos años) lo cual hizo que Weikath, cansado de su falta de compromiso hacia la banda, lo expulsara de ésta a mitad del tour.

El escaso éxito del álbum y la gira sólo hizo aumentar aún más los problemas en la banda en particular entre el guitarrista Michael Weikath y el vocalista Michael Kiske los cuales terminaron por empujar fuera a este último de la banda. El ex-vocalista, ya decepcionado de la escena musical, lanza en 1996 un disco similar a sus últimos trabajos con Helloween, esta vez en colaboración con otros grandes de la escena del Metal europeo como Kai Hansen y Adrian Smith. El disco resulta un manifiesto en contra del negocio musical de los grandes sellos discográficos, la indolencia frente a las necesidades de los demás ante nuestras propias narices y la idiotización de las masas producto de los medios de comunicación.


Weikath toma el control: La llegada de Andi Deris y el regreso al metal más duro

Helloween, ya sin Hansen, Schwichtenberg, ni Kiske, volvió con una nueva alineación en 1994 con la adición de un nuevo vocalista y amigo personal de Michael Weikath, el cantante Andi Deris, de Pink Cream 69, quien ya había sido considerado para reemplazar a Kiske dos años atrás, y el baterista Uli Kusch, de Gamma Ray. Pese a las pocas expectativas, tuvieron un relativo éxito con el lanzamiento de Master of the Rings, con un retorno a un sonido más oscuro, crudo y agresivo, más cercano al de sus primeros dos álbumes, el cual supo cautivar a una nueva audiencia de seguidores.

No obstante, la noticia del suicidio del ex-baterista Ingo Schwichtenberg, fue un golpe para la banda, los fans, y la gente relacionada con la banda. Debido a este acontecimiento, Weikath y compañía le dedicaron su segundo disco, The Time Of The Oath de 1996, inspirado en las profecías de Nostradamus. Este disco reposicionó a "la calabaza" como una de las bandas más importantes del Metal en Europa. Continuaron con la gira y lanzaron un doble directo llamado High Live.

En 1998 lanzaron Better Than Raw, para muchos, el mejor disco de la banda en la década del 90, a pesar de no estar a la altura de los Keepers. Luego llegó un álbum con versiones metaleras de clásicos del rock mundial, denominado Metal Jukebox, en 1999. En el 2000 experimentaron con The Dark Ride.

Tras la gira promocional de este último disco, Grapow y Kusch fueron expulsados de la banda debido a diferencias musicales con Weikath. En 2002, estos ex-miembros formaron la banda Masterplan. Los reemplazos para ellos en Helloween fueron encontrados rápidamente en el guitarrista Sascha Gerstner, de la banda Freedom Call, y, tras una fugaz y casi simbólica aparición en la banda del ex-baterista de Thamaritz Stephan Schlüter, el baterista Mark Cross de Metalium, quien, debido a una grave enfermedad, fue prontamente reemplazado por Stefan Schwarzmann, antes batería de Accept entre otros grupos.


Reconciliación con el pasado
A principios del 2003 Helloween lanzó el álbum Rabbit Don't Come Easy. En este nuevo álbum se mostraba una nueva tendencia más electrónica combinando un speed metal melódico con ritmos electrónicos dando forma a un nuevo estilo de música.

A mediados de 2005 llega Keeper of the Seven Keys - The Legacy, un disco que intenta plasmar lo anteriormente visto en los Keeper anteriores, pero con un estilo más cercano a lo ya visto previamente en los trabajos anteriores junto a Deris. Este nuevo disco suscitó mucha emoción por la supuesta vuelta al viejo Helloween, pero no contentó del todo a los fans, dividiéndolos entre los partidarios del viejo Helloween con Michael Kiske, y los seguidores del nuevo con Andi Deris al frente.
1984 - First EP


Tracks:
1. Starlight
2. Murderer
3. Warrior
4. Victim Of Fate
5. Cry For Freedom
Descargar
1985 - Walls Of Jericho


Tracks:
1."Walls of Jericho" [instrumental] (:53)
2."Ride the Sky" (5:51)
3."Reptile" (3:44)
4."Guardians" (4:19)
5."Phantoms of Death" (6:34)
6."Metal Invaders" (4:10)
7."Gorgar" (3:55)
8."Heavy Metal (is the Law)" (3:51)
9."How Many Tears" (7:15)
10."Judas" (4:39)


Descargar
1988 - Keepers Of The Seven Keys Part I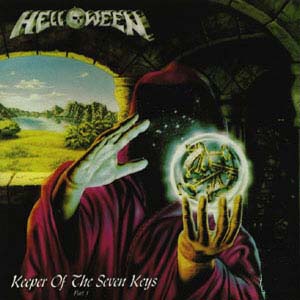 Tracks:
1."Initiation" [instrumental] (1:21)
2."I'm Alive" (3:23)
3."A Little Time" (3:59)
4."Twilight of the Gods" (4:29)
5."A Tale that Wasn't Right" (5:15)
6."Future World" (4:02)
7."Halloween" (13:18)
8."Follow the Sign" (1:46)


Descargar
1989 - Keepers Of The Seven Keys Part II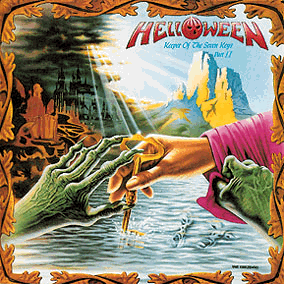 Tracks:
1."Invitation" [instrumental] (1:06)
2."Eagle Fly Free" (5:08)
3."You Always Walk Alone" (5:08)
4."Rise and Fall" (4:20)
5."Dr. Stein" (5:03)
6."We Got the Right" (5:07)
7."Save Us" (5:12)
8."March of Time" (5:13)
9."I Want Out" (4:39)
10."Keeper of the Seven Keys" (13:38)


Descargar
1991 - Pink Bubbles Go Ape
Tracks:
1. "Pink Bubbles Go Ape" (0:36)
2. "Kids of the Century" (3:51)
3. "Back on the Streets" (3:23)
4. "Number One" (5:13)
5. "Heavy Metal Hampsters" (3:28)
6. "Goin' Home" (3:51)
7. "Someone's Crying" (4:18)
8. "Mankind" (6:18)
9. "I'm Doin' Fine, Crazy Man" (3:39)
10. "The Chance" (3:47)
11. "Your Turn" (5:38)


Descargar
1993 - Chameleon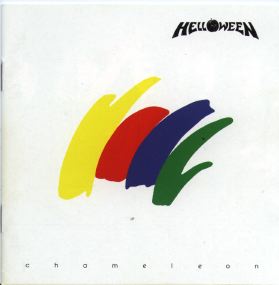 Tracks:
1. "First Time" (5:30)
2. "When the Sinner" (6:54)
3. "I Don't Wanna Cry No More" (5:11)
4. "Crazy Cat" (3:29)
5. "Giants" (6:40)
6. "Windmill" (5:06)
7. "Revolution Now" (8:04)
8. "In the Night" (5:38)
9. "Music" (7:00)
10. "Step Out of Hell" (4:25)
11. "I Believe" (9:12)
12. "Longing" (4:15)


Descargar
1994 - Master Of The Rings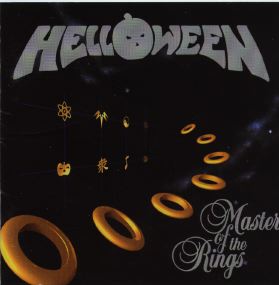 Tracks:
1. "Irritation" (1:14)
2. "Sole Survivor" (4:33)
3. "Where the Rain Grows" (4:46)
4. "Why?" (4:11)
5. "Mr. Ego" (Take Me Down) (7:02)
6. "Perfect Gentleman" (3:53)
7. "Game Is On" (4:40)
8. "Secret Alibi" (5:49)
9. "Take Me Home" (4:25)
10. "In the Middle of a Heartbeat" (4:30)
11. "Still We Go" (5:09)


Descargar
1996 - The Time Of The Oath


Tracks:
1. "We Burn" (3:04)
2. "Steel Tormentor" (5:40)
3. "Wake up the Mountain" (5:01)
4. "Power" (3:28)
5. "Forever and One (Neverland)" (3:54)
6. "Before the War" (4:33)
7. "Million to One" (5:11)
8. "Anything My Mama Don't Like" (3:46)
9. "Kings Will Be Kings" (5:09)
10. "Mission Motherland" (9:00)
11. "If I Knew" (5:30)
12. "Time of the Oath" (6:58)


Descargar
1996 - High Live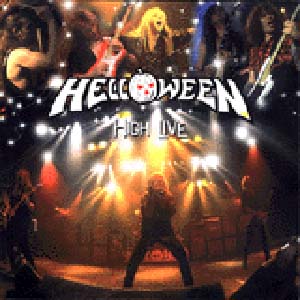 Tracks:
DISC 1
1. "We Burn" (4:12)
2. "Wake Up The Mountain" (5:22)
3. "Sole Survivor" (5:23)
4. "The Chance" (3:56)
5. "Why?" (4:43)
6. "Eagle Fly Free" (5:17)
7. "The Time Of The Oath" (8:00)
8. "Future World" (5:45)
9. "Dr. Stein" (5:01)
DISC 2
1. "Before The War" (6:10)
2. "Mr. Ego (Take Me Down)" (6:14)
3. "Power" (6:54)
4. "Where The Rain Grows " (7:30)
5. I"n The Middle Of A Heartbeat" (3:09)
6. "Perfect Gentleman" (3:40)
7. "Steel Tormento" (7:58)
Descargar
1998 - Better Than Raw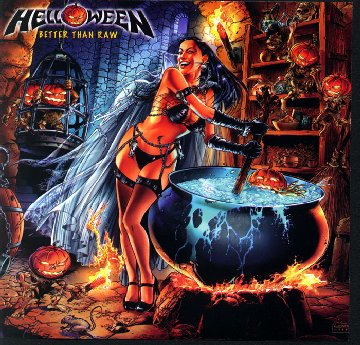 Tracks:
1. "Deliberately Limited Preliminary Prelude Period in Z" [instrumental] (1:44)
2. "Push" (4:44)
3. "Falling Higher" (4:45)
4. "Hey Lord!" (4:05)
5. "Don't Spit on My Mind" (4:23)
6. "Revelation" (8:21)
7. "Time" (5:41)
8. "I Can" (4:38)
9. "A Handful of Pain" (4:48)
10. "LAVDATE DOMINVM" (5:09)
11. "Midnight Sun" (6:18)
12. "A Game We Shouldn't Play" (3:36)


Descargar
1998 - Karaoke Remix Vol. 1
Tracks:
1. Walls Of Jericho
2. Ride The Sky
3. How Many Tears
4. Future World
5. Halloween
6. Dr. Stein
7. First Time
8. Step Out Of Hell
Descargar
1998 - Karaoke Remix Vol. 2
Tracks:
1. Forever And One
2. Hey Lord
3. I Can
4. Irritation
5. Midnight Sun
6. Perfect Gentleman
7. Power
8. Sole Survivor
9. Steel Tormentor
10. The Time Of The Oath
11. Wake Up The Mountain
12. We Burn
13. Where The Rain Grows
14. Why
Descargar
1999 - Metal Jukebox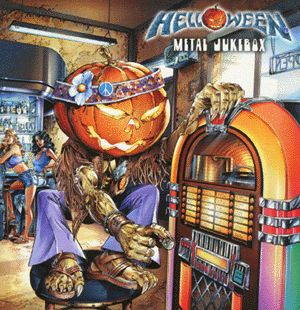 Tracks:
1."He's a Woman - She's a Man" (3:14)
2."Locomotive Breath" (3:56)
3."Lay All Your Love on Me" (4:36)
4."Space Oddity" (4:52)
5."From Out of Nowhere" (3:19)
6."All my Loving" (1:44)
7."Hocus Pocus" (6:43)
8."Faith Healer" (7:08)
9."Juggernaut" (4:50)
10."White Room" (5:46)
11."Mexican" (5:49)
Descargar
2000 - The Dark Ride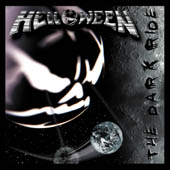 Tracks:
1. "Beyond the Portal" [intro] (:45)
2. "Mr. Torture" (3:27)
3. "All over the Nations" (4:54)
4. "Escalation 666" (4:24)
5. "Mirror Mirror" (3:43)
6. "If I Could Fly" (4:09)
7. "Salvation" (5:42)
8. "The Departed" (4:36)
9. "I Live for Your Pain" (3:59)
10. "We Damn the Night" (4:06)
11. "Immortal" (4:04)
12. "The Dark Ride" (8:48)


Descargar
2003 - Rabbit Don't Come Easy
Tracks:
1. "Just a Little Sign" (4:26)
2. "Open Your Life" (4:30)
3. "The Tune" (5:36)
4. "Never Be a Star" (4:11)
5. "Liar" (4:56)
6. "Sun 4 the World" (3:57)
7. "Don't Stop Being Crazy" (4:21)
8. "Do You Feel Good" (4:23)
9. "Hell Was Made in Heaven" (5:34)
10. "Back Against the Wall" (5:45)
11. "Listen to the Flies" (4:54)
12. "Nothing to Say" (8:27)


Descargar
2005 - Mrs. God [EP]
Tracks:
1. "Mrs. God" (2:57)
2. "The King For A 1000 Years" (13:56)
3. "Run (The Name Of your Enemy)" (4:11)
Descargar
2005 - Keepers Of The Seven Keys Part III: The Legacy
Tracks:
DISC ONE
1. The King for a 1000 Years" (13:54)
2. The Invisible Man" (7:17)
3. Born on Judgment Day" (6:14)
4. Pleasure Drone" (4:08)
5. Mrs. God" (2:55)
6. Silent Rain" (4:21)

DISC TWO
1. Occasion Avenue" (11:04)
2. Light the Universe" (5:00)
3. Do You Know What You're Fighting For?" (4:45)
4. Come Alive" (3:20)
5. Shade in the Shadow" (3:24)
6. Get It Up" (4:13)
7. My Life For One More Da" (6:51)


Descargar
2006 - Light The Universe [EP]
Tracks:
1. Light The Universe (feat. Candice Night) 5:01
2. If I Could Fly (Live in Sao Paulo 2006) 4:07
3. Revolution (unreleased in Europe) 5:06
4. Light The Universe (video clip) 4:52
Descargar