Motörhead

es una banda icono del Hard Rock inglés. El nombre proviene de la jerga para denominar a un consumidor de anfetaminas. Fundada por el ex-bajista de Hawkwind, Lemmy Kilmister en 1975, la banda se especializa en canciones que son extremadamente fuertes para alguien desacostumbrado. Esto se refleja en el título de uno de los discos en vivo de la banda, "Everything Louder Than Everyone Else" (Todo Más Fuerte Que Todos Los Demás). Tras abandonar Hawkwind, Kilmister decide formar una banda con el nombre de Bastard. Cuando su encargado le informa que una banda con ese nombre nunca conseguiría un espacio decente en el mundo del Rock and Roll, decide cambiar el nombre de la banda a Motörhead. La formación original de la banda consiste en Lemmy Kilmister en el bajo y voz, Larry Wallis en la guitarra y Lucas Fox en la batería. La banda entra al estudio de grabación antes de fin de año, y durante las sesiones de la grabación, Lucas es sustituido por Phil "Philthy Animal" Taylor.

Posteriormente, deciden incluir en su alineación un segundo guitarrista, con lo que le proponen a "Fast" Eddie Clarke probar con ellos. Por razones aún desconocidas Larry Wallis deja el grupo durante la grabación del disco y la banda queda como un trío, y encuentran un nuevo mánager.

Mientras que la banda es clasificada comúnmente como heavy metal o speed metal, Kilmister ha rechazado tales etiquetas prefiriendo describir el estilo de Motörhead como "rock and roll". Entre sus temas más conocidos están "Ace of Spades", que se refiere a la vida de un jugador de cartas que prefiere llevar una vida intensa a una tranquila y aburrida, "Overkill", "Orgasmatron", "Born to Raise Hell" o "Bite the Bullet". Motörhead ha sido referente del metal desde su aparición hace más de 30 años, influenciando a bandas como Metallica o Sepultura quienes han declarado públicamente su admiración por este trío. La suma de riffs potentes e infernales y distorsión incesante, junto a esa mezcla de punk rock que ha gestado toda su velocidad, vértigo y poderío sonoro y las letras delirantes que cubren temas como la guerra, la lucha del bien contra el mal, el abuso de poder, el sexo promiscuo,peleas, el abuso de sustancias psicotrópicas y "la vida en carretera", como expresan sus conocidas canciones "(We Are) The Road Crew" (Somos el equipo de la ruta), "Iron Horse/Born to Lose"(Caballo de Hierro/Nacido para perder) y "Keep us on the Road"(Manténos en la Ruta), son parte del legado que Motörhead ha aportado a la historia del rock.

Durante agosto de 2005, cuando celebraban sus 30 años de carrera artística se lanzó un documental titulado Live Fast, Die Old, el cual evidenciaba la historia de esta banda, y en el 2006 fue lanzado a través del sello Sanctuary Records, Kiss of Death, sucesor de Infierno (2004), el álbum que contiene 12 temas inéditos y mantiene la esencia de la banda durante su trayectoria musical, conservando incluso las letras entretenidas con las que ha crecido 3 generaciones de Heavy Metal.



Aca su discografía de estudio completisima.


1976 - On Parole


Tracks:
1. Motorhead
2. On Parole
3. Vibrator
4. Iron Horse/Born To Lose
5. City Kids
6. The Watcher
7. Leaving Here
8. Lost Johnny
9. Fools
10. On Parole (Alternate Take)
11. City Kids (Alternate Take)
12. Motorhead (Alternate Take)
13. Leaving Here (Alternate Take)
Link de descarga
1979 - Bomber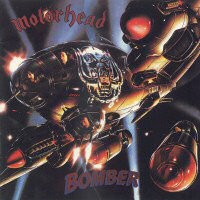 Tracks:
1. Dead Men Tell No Tales
2. Lawman
3. Sweet Revenge
4. Sharpshooter
5. Poison
6. Stone Dead Forever
7. All the Aces
8. Step Down
9. Talking Head
10. Bomber
11. Over the Top
Link de descarga
1979 - Overkill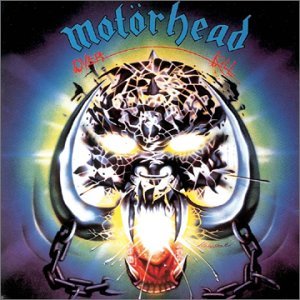 Tracks:

1. Overkill
2. Stay Clean
3. (I Won't) Pay Your Price
4. I'll Be Your Sister
5. Capricorn
6. No Class
7. Damage Case
8. Tear Ya Down
9. Metropolis
10. Limb from Limb
Link de descarga
1980 - Ace Of Spades


Tracks:
1. Ace of Spades
2. Love Me like a Reptile
3. Shoot You in the Back
4. Live to Win
5. Fast and Loose
6. (We Are) The Road Crew
7. Fire, Fire
8. Jailbait
9. Dance
10. Bite the Bullet
11. The Chase Is Better than the Catch
12. The Hammer
Link de descarga
1982 - Iron Fist



Tracks:
1. Iron Fist
2. Heart of Stone
3. I'm the Doctor
4. Go to Hell
5. Loser
6. Sex & Outrage
7. America
8. Shut It Down
9. Speedfreak
10. (Don't Let 'Em) Grind You Down
11. (Don't Need) Religion
Link de descarga
1983 - Another Perfect Day

Tracks:
1. Back at the Funny Farm
2. Shine
3. Dancing on Your Grave
4. Rock It
5. One Track Mind
6. Another Perfect Day
7. Marching Off to War
8. I Got Mine
9. Tales of Glory
10. Die You Bastard
11. Turn You Round Again
12. (I'm Your) Hoochie Coochie Man
13. Don't Need Religion
Link de descarga
1985 - Orgasmatron
Tracks:
1. Deaf Forever
2. Nothing up My Sleeve
3. Ain't My Crime
4. Claw
5. Mean Machine
6. Built for Speed
7. Ridin' with the Driver
8. Doctor Rock
9. Orgasmatron
Link de descarga
1987 - Rock N' Roll

Tracks:
1. Rock N Roll
2. Eat the Rich
3. Blackheart
4. Stone Deaf in the USA
5. The Wolf
6. Traitor
7. Dogs
8. All for You
9. Boogeyman
10. Cradle to the Grave
Link de descarga
1991 - 1916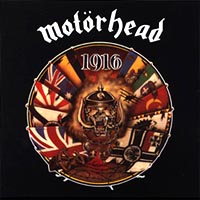 Tracks:
1. One to Sing the Blues
2. I'm So Bad (Baby I Don't Care)
3. No Voices in the Sky
4. Going to Brazil
5. Nightmare/The Dreamtime
6. Love Me Forever
7. Angel City
8. Make My Day
9. R.A.M.O.N.E.S.
10. Shut You Down
11. 1916
Link de descarga
1992 - March Or Die
Tracks:
1. Stand
2. Cat Scratch Fever
3. Bad Religion
4. Jack The Ripper
5. I Ain't No Nice Guy
6. Hellraiser
7. Asylum Choir
8. Too Good To Be True
9. You Better Run
10. Name In Vain
11. March Or Die
Link de descarga
1993 - Bastards
Tracks:

1. On Your Feet Or On Your Knees
2. Burner
3. Death Or Glory
4. I Am The Sword
5. Born To Raise Hell
6. Don't Let Daddy Kiss Me
7. Bad Woman
8. Liar
9. Lost In The Ozone
10. I'm The Man
11. We Bring The Shake
12. Devils
Link de descarga
1995 - Sacrifice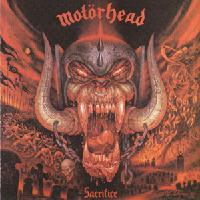 Tracks:

1. Sacrifice
2. Sex and Death
3. Over Your Shoulder
4. War for War
5. Order/Fade to Black
6. Dog Face Boy
7. All Gone to Hell
8. Make 'Em Blind
9. Don't Waste Your Time
10. In Another Time
11. Out of the Sun
Link de descarga
1996 - Overnight Sensation


Tracks:
1. Civil War
2. Crazy Like a Fox
3. I Don't Believe a Word
4. Eat the Sun
5. Overnight Sensation
6. Love Can't Buy You Money
7. Broken
8. Them Not Me
9. Murder Show
10. Shake the World
11. Listen to Your Heart
Link de descarga

1998 - Snake Bite Love
Tracks:

1. Love for Sale
2. Dogs of War
3. Snake Bite Love
4. Assassin
5. Take the Blame
6. Dead and Gone
7. Night Side
8. Don't Lie to Me
9. Joy of Labour
10. Desperate for You
11. Better off Dead
Link de descarga
2000 - We Are Motörhead
Tracks:
1. See Me Burning
2. Slow Dance
3. Stay out of Jail
4. God Save the Queen
5. Out to Lunch
6. Wake the Dead
7. One More Fucking Time
8. Stagefright - Crash & Burn
9. (Wearing Your) Heart on Your Sleeve
10. We Are Motorhead
Link de descarga
2002 - Hammered
Tracks:
1. Walk a Crooked Mile
2. Down the Line
3. Brave New World
4. Voices from the War
5. Mine All Mine
6. Shut Your Mouth
7. Kill the World
8. Dr. Love
9. No Remorse
10. Red Raw
11. Serial Killer
12. The Game
Tracks:
1. Terminal Show
2. Killers
3. In The Name Of Tragedy
4. Suicide
5. Life's Bitch
6. Down On Me
7. In The Black
8. Fight
9. In The Year Of The Wolf
10. Keys To The Kingdom
11. Smiling Like A Killer
12. Whorehouse Blues
Link de descarga
1. Sucker
2. One Night Stand
3. Devil I Know
4. Trigger
5. Under The Gun
6. God Was Never On Your Side
7. Living In The Past
8. Christine
9. Sword Of Glory
10. Be My Baby
11. Kingdom Of The Worm
12. Going Down
13. R.A.M.O.N.E.S.